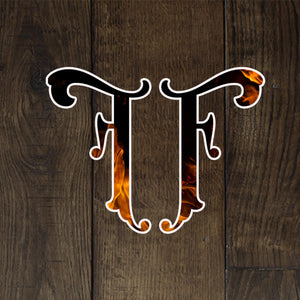 Welcome to Forged in Flame
Welcome to our shop.
We are a UK based company.
We handcraft laser engraved items and create everything from turntable mats, oracle and tarot boxes to coasters, rune stones, LED acrylic lamps, signs and more. We can also laser cut items for other crafters to design and add their own flair to them. We hope you enjoy your stay here and continue to check back as we add more great items.
If you are interested in custom pieces, feel free to Contact us via the conact us page.
Mr Fahrenheit
What Do We Stock?
Sacred Inspirations - Tarot/Oracle Card boxes & Divination tools. Rolla Coasters - Positive affirmations, witty quotes and naughty sayings. Platter Matter - Turntable slip mats and Vinyl Record accessories Artists Music and merchandise - Official Artists Music and merchandise made exclusively by us. Pet memorial signs, House signs, Baby Shower gifts and more....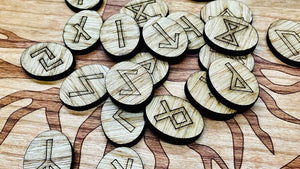 Altar Pieces
We offer a wide range of items to complement any altar.
From Wheel of the Year boards, to Crystal Grids, Scrying and Pendulm boards to Rune Casting and Ouija Boards.
We also design and make Tarot/Oracle Card Reading boards and card boxes
All items are hand crafted utilizing the latest in laser tecnnology. We can apply these designs to wood or acrylic.
Click here to take you to the Sacred Inspiration Range.
Vinyl Turntable Accessories
We are a wide range of both cork and acrylic turntable mats.
These slip mats offer a degree of anti static minimalziation and aesthetically look great on your record player.
We also design and make vinyl now playing stands. So when you are listening to your favourite albums you can proudly display your cover, whilst playing.
Check out the Platter Matter range >
If you are looking for a custom design, why not drop us a line on email?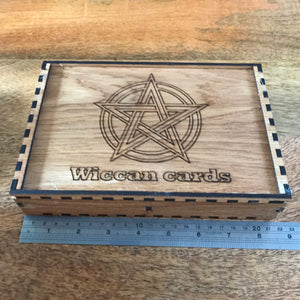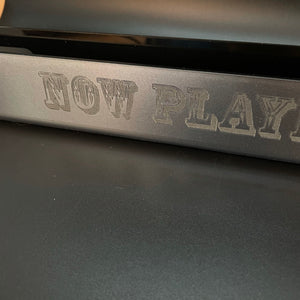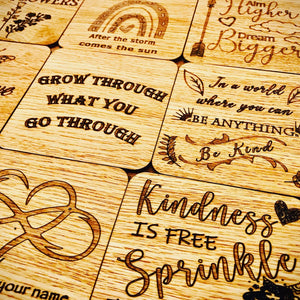 Positive Message Drinks Coasters
Our uniquley designd drinks coasters are made from Slate, wood or acrylic.
Offering some wonderfulyy uplifting positive affirmations quotes.
An ideal gift for you, or someone that really deserves to hear these wonderful quotes.
Click here to see the coasters from our Rolla Coaster range.
House Signs
Looking for "Kerb Appeal"?
Check out our range of Acrylic house signs. That give that classic elegant look. We have many colour options to choose through.
Our prestigious floating designs are made just for you.
Able to withstand a wide range of weather changes.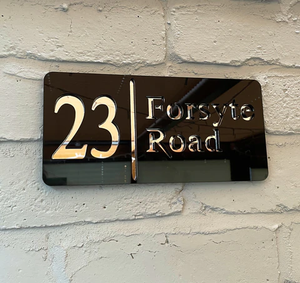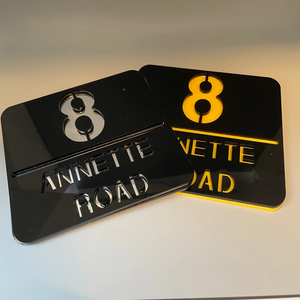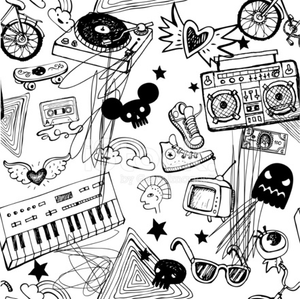 Officially licensed Band Merchandise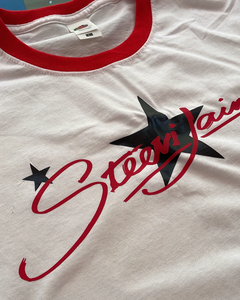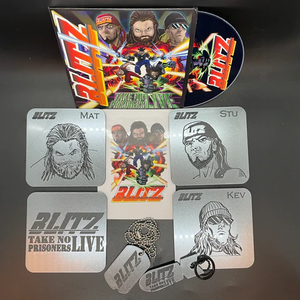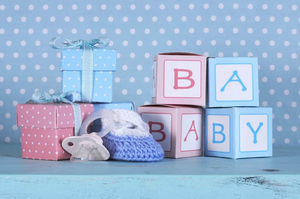 Baby, Nursery, Baby Shower Gifts
Ideal gifts for the nursery room and expectant parents,
Laser engraved wooden designs, featuring milestone signs/plaques. Photo props, name signs and hanging mobile decoration designs for the nursery.
We have lots to choose from click here to view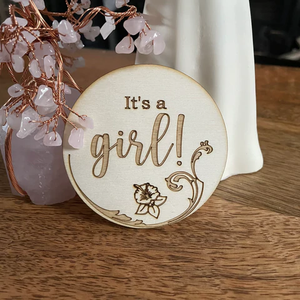 Craft Blanks
In craft blanks you will find a lot of designs, made out of MDF for you to decorate by painting, decoupaged or embellished with buttons, jewels, sequins, beads, or anything you may have in your craft box.
Made from 3mm FSC MDF materials These are ideal to get your creative juices Click here to see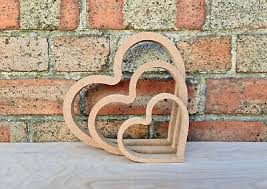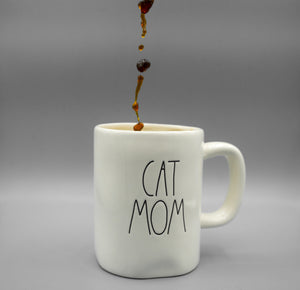 The Pet Collection
If you are looking for that perfect pet memorial plaque, or just a gift bag, then look no further. We have a range of Cat and Dog items to suit. Whether its a Crazy Cat Lady bag or a Cat themed clock.
The Naughty Corner
Looking for that despicable quote to send to your freinds? Or want to send someone an awful secret gift?
We have a wide range of funny, witty and rude coaster just for you. made from a wide range of coloured acrylics, wooden or slate. The choice is yours and the depravity is endless.
*WARNING rude and filthy slogans are a click away*